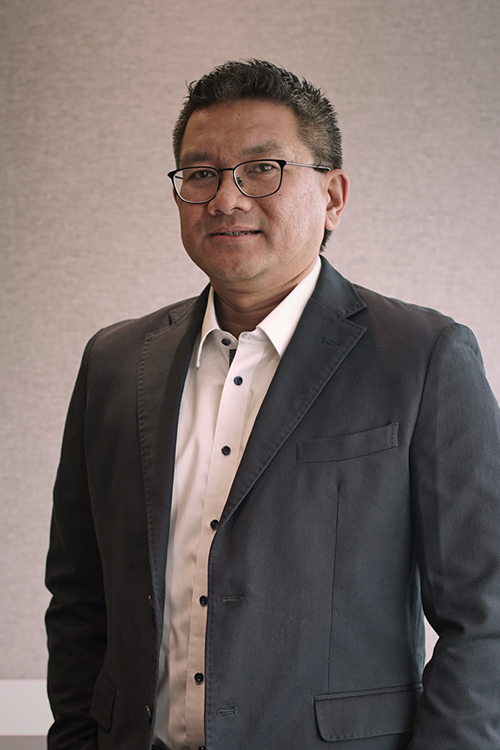 Arief Budiman
Director
Arief Budiman merupakan Warga Negara Indonesia berusia 47 tahun. Beliau bergabung dengan Mandiri Investasi pada Maret 2019 sebagai Chief Operating Officer, kemudian menjabat sebagai Direktur sejak 13 Juni 2019. Beliau telah memiliki izin perpanjangan Wakil Manajer Investasi dari Otoritas Pasar Modal sesuai Surat Keputusan Dewan Komisioner Otoritas Jasa Keuangan No.Kep-70/PM.211/WMI/2019 tanggal 29 April 2019.
Mengawali karier di bidang keuangan sejak tahun 1999 di PT Bank Mandiri (Persero) Tbk ("Bank Mandiri"). Setelah berselang 8 tahun berkarya di Bank Mandiri, pada tahun 2007 sampai dengan 2010 Beliau menjadi Assistant Vice President Regional Card Manager di beberapa daerah di Pulau Jawa.
Selanjutnya, di tahun 2010 hingga 2019, Beliau mulai menjabat sebagai Department Head di berbagai unit bisnis seperti Vice President – Department Head Decentralization Compliance and Operational Risk for Consumer Finance, Vice President – Department Head Transactional Banking Product, dan jabatan terakhir sebagai Vice President – Department Head of Sales and Service Management Wealth Management Group PT Bank Mandiri (Persero) Tbk sebelum menjabat sebagai Direksi Mandiri Investasi.
Arief Budiman mendapatkan gelar Doktoral dari Fakultas Manajemen Business di Universitas Padjadjaran pada tahun 2014 setelah sebelumnya beliau memperoleh gelar Master Marketing Business di London Metropolitan University di United Kingdom pada tahun 2006 dan Sarjana dari Fakultas Teknik Planologi di Institut Teknologi Bandung pada tahun 1996.