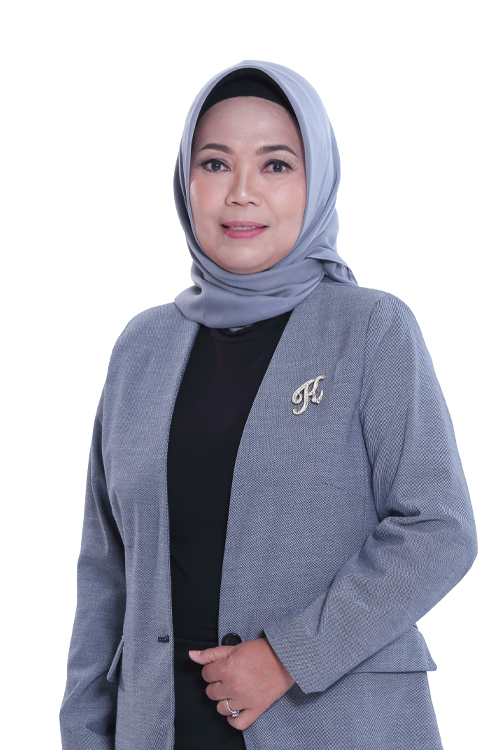 Kun Listyaningsih
Director
Kun Listyaningsih joined PT Mandiri Manajemen Investasi on March 31st, 2021 as the result of the Annual General Meeting of Shareholders and became Chief Marketing Officer. By June 9th, 2021 Kun Listyaningsih appointed as Director after completing the Fit & Proper Test from Financial Service Authority (OJK.)
Before joining PT Mandiri Manajemen Investasi, Kun Listyaningsih worked in Mandiri Helathcare for 6 years. The first 4 years, 2014-208, as Investment Director, later on 2018-2019, as Investment & Finance Director, lastly on 2018-2019 Kun Listyaningsing was the President Director of Mandiri Healthcare. During that period, Kun Listyaningsih was fully responsible in managing company's investment and already became a part of PT Mandiri Manajemen Investasi client.
Kun Listyaningsih obtained bachelor degree from Faculty of Animal Science Gadjah Mada University in 1989. Two years after graduated, Kun Listyaningsih joined Treasury Group, PT Bank Mandiri (Persero) Tbk and dedicate herself there for 23 years, starting as a staff up until became a Vice President for 8 years before assigned to Mandri Healthcare.
Kun Listyaningsih enlisted Investment Manager Certification License from the Capital Market Authority in accordance with The Commissioner Decree of the Financial Service Authority No. KEP- No. KEP-55/PM.211/WMI/2021 dated March 1st, 2021.